Rainbow Alcatel: all about cloud collaboration application
Rainbow Alcatel is a cloud-based collaboration application for businesses developed by Alcatel-Lucent Enterprise.
Discover the features and benefits offered by this platform.
Unveiled in December 2016 by Paris-based Alcatel-Lucent Enterprise, Rainbow Alcatel is a
cloud-based
collaboration application
.
According to Beatrice Harrois, Director of ALE Cloud Solutions, this platform
connects "people, objects and systems"
of a business.
Specifically, Rainbow Alcatel allows employees of a company to
collaborate instantly on PC or smartphone
.
The application also allows you to monitor the presence of your contacts in real time and communicate by text, voice or video from anywhere.
Finally, users can share their screens or exchange documents in an online collaborative environment.
This application is
on the Rainbow platform, a powerful open architecture
.
The Rainbow app belongs to the UCaaS (Unified Communication as a Service) category of the
XaaS (Everything as a Service) family
.
It should be noted that Rainbow Alcatel is based on a hybrid cloud approach.
Rainbow Alcatel: what are the features?
Rainbow Alcatel presents itself as a
complementary solution
.
Thus, whatever the communication systems already used by the company, Rainbow provides access to additional collaboration features.
It is a CPaaS (open platform as a service),
a collection of APIs that
allow users to integrate their tools and collaboration features with the applications they already use.
Among the
features offered by Rainbow Alcatel
are contact management, audio and video calls, or text chat.
Also include file sharing and screen, allowing to collaborate remotely with ease.
Rainbow also guarantees the security of company data, including transfers.
This platform also shines by
its simplicity of deployment
.
Just download the application from openrainbow.com and install it with just one click.
It also integrates with Alcatel-Lucent OXO Connect, OmniPCX Enterprise, as well as all third-party PBX solutions.
Rainbow Alcatel: what are the advantages?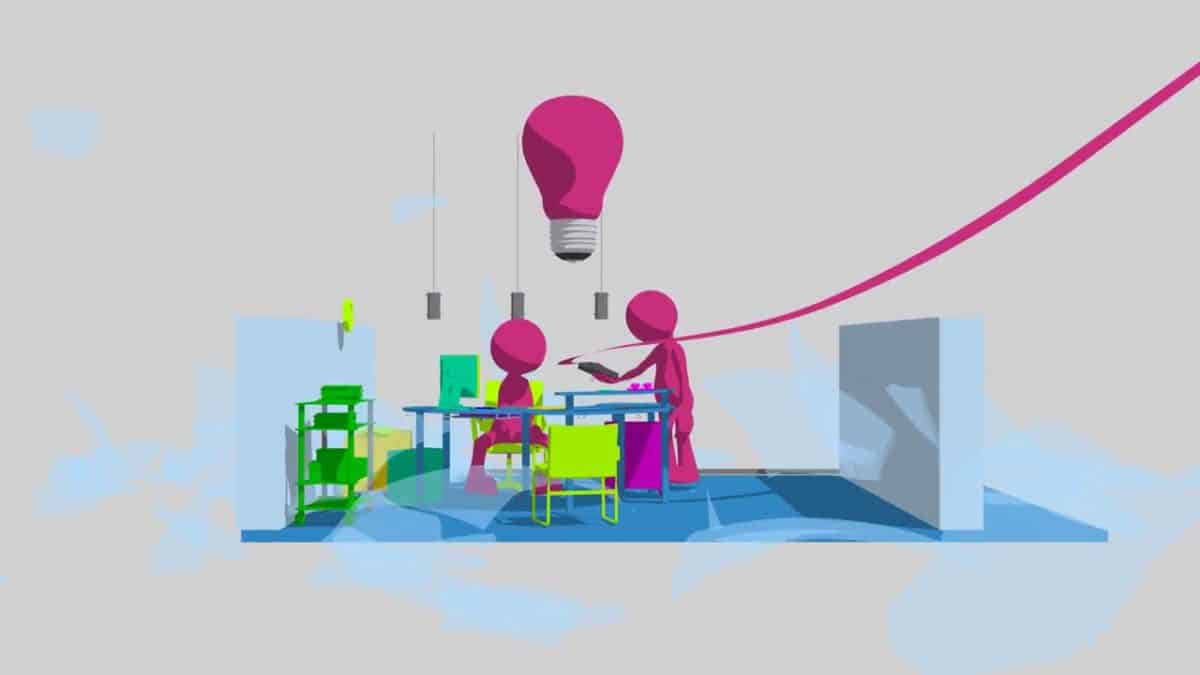 Rainbow Alcatel brings several advantages.
We can first talk about mobility
.
As a hybrid cloud platform, it can be used by all employees from anywhere, on any device.
This way, employees can stay connected to their business, regardless of their geographic location, including on the move.
The other major asset of Rainbow Alcatel is
its openness
.
Its open architecture and different APIs allow organizations to integrate their functionality with any other third-party application.
In addition, it is even possible to develop custom applications based on the platform to meet the specific needs of the company or industry of which it is a part.
The last major benefit of Rainbow Alcatel is that this solution offers
significant savings
.
Indeed, it is possible to use the main features of Rainbow for free with Rainbow Essential.
Additional features can be purchased individually, on a subscription model and without initial investment.
Thus, no need to pay for features that will not be used.